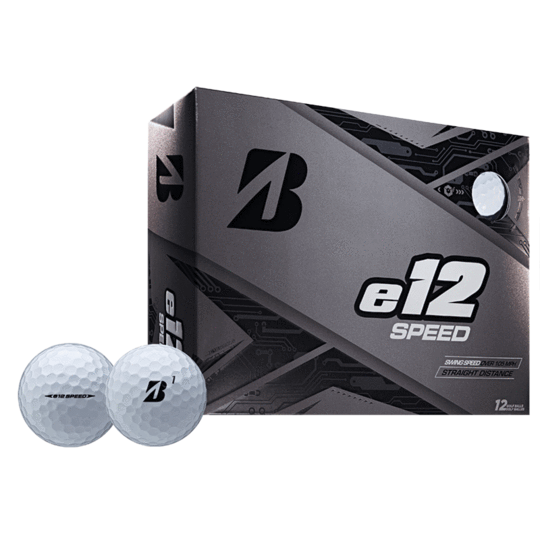 CALL 1-877-738-5248 TO ORDER!
$0.00
Bridgestone E12 Speed Golf Balls
Distance Performance class, 3-piece surlyn golf ball that delivers sidespin reducing performance, with explosive distance off the tee with a solid feel. Bridgestone's proprietary new Active Acceleration Mantle layer is a key component of the 3-piece construction. The Active Acceleration Mantle is comprised of a new High Performance Polymer material that provides increased thrust and higher initial velocity at impact, while allowing Bridgestone to enhance the core for greater forgiveness and enhanced feel. Designed specifically for players with greater than 105 MPH driver swing speeds. The e12 SPEED utilizes Bridgestone's Delta Wing Dimple pattern for less drag and optimized aerodynamics in the cover.