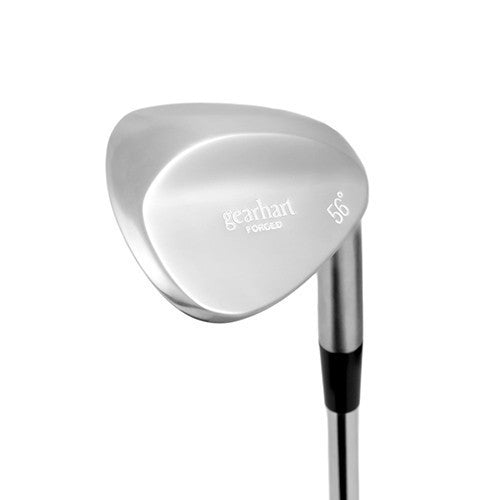 CALL 1-877-738-5248 TO ORDER!
$0.00
Gearhart Pacific Satin Japanese Forged Wedge
A great wedge should include subtle elegance, consistent spin, and unmatched feel. Our limited run bespoke Pacific Satin Forged Wedges are hand ground to precise specifications by our master craftsmen. Forged in Japan from the world's finest mild carbon steel, each individual wedge is built to order at our custom studio in Gearhart, Oregon.
One piece ultra premium Japanese forging using the highest quality carbon steel
Hand ground by our master craftsmen to provide superior feel and versatility from all playing conditions and lies
Elegant Pacific Satin finish
Tour style grooves provide consistent spin and predictable results for all shots

Complimentary toe stamping of initials included

Tour weighted heads provide the feel and versatility desired by discerning players

Fifty Two Degree - features our Standard S-Grind (slight trailing edge relief for perfect turf interaction on full shots)

Fifty Six Degree - features our Players C-Grind (toe and heal relief adds the versatility that better players seek)

Sixty Degree - features our Players C-Grind (toe and heal relief adds the versatility that better players seek)

Comes stock with True Temper Dynamic Gold shaft and Golf Pride Tour Velvet White Chord grip logo down

Boutique limited run, please allow 4-6 weeks for delivery
For more information please visit
www.gearhartblades.com