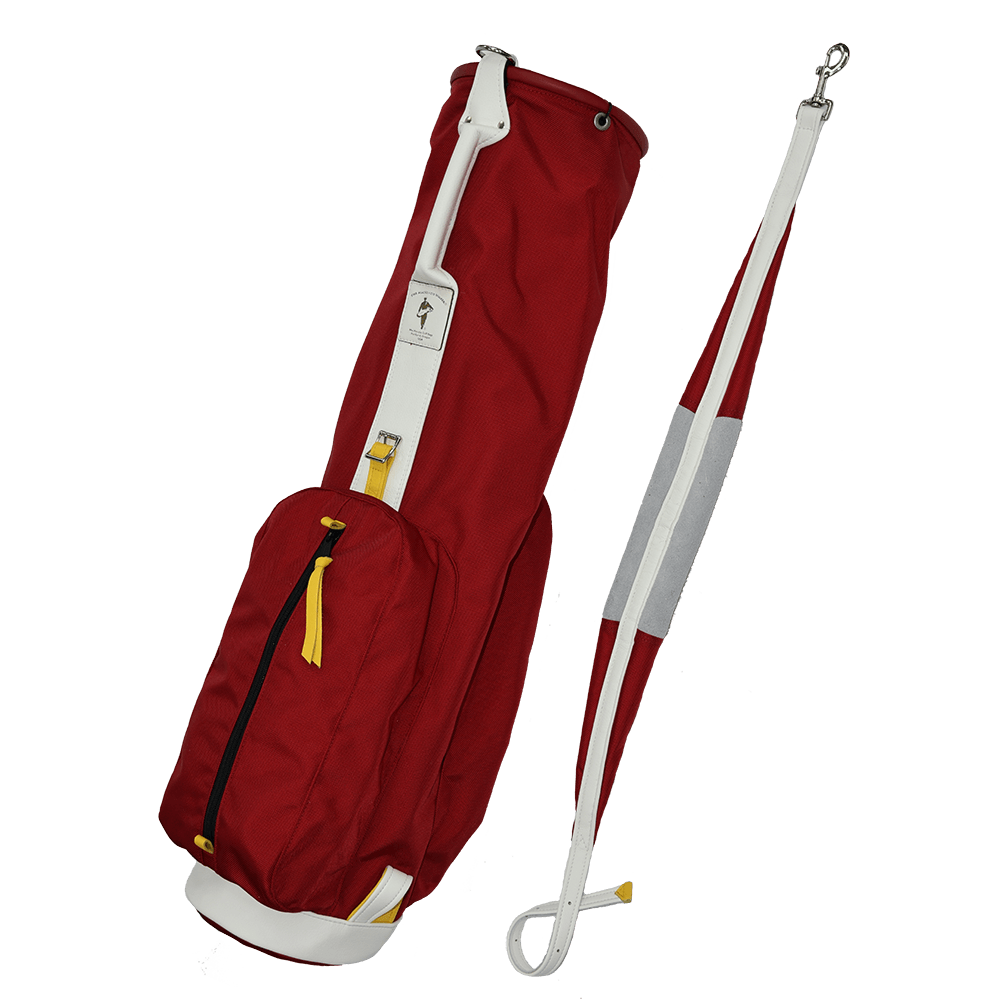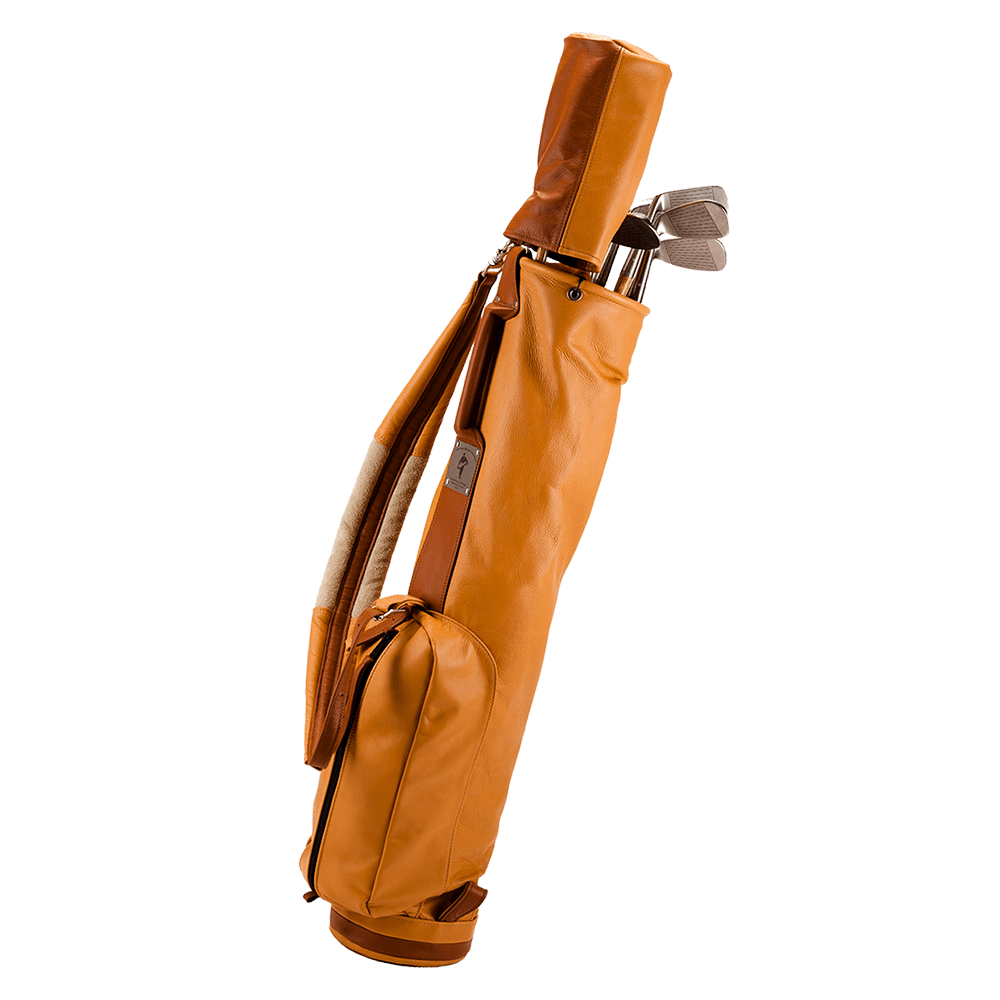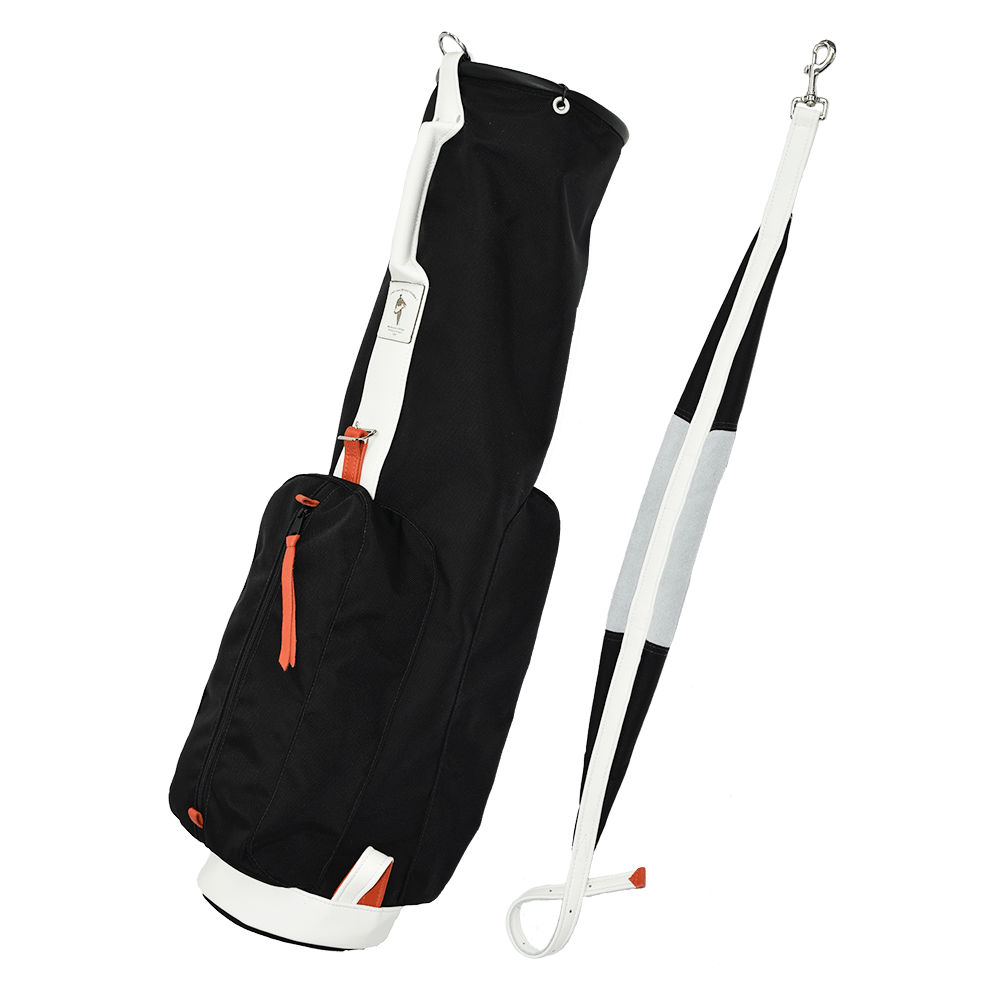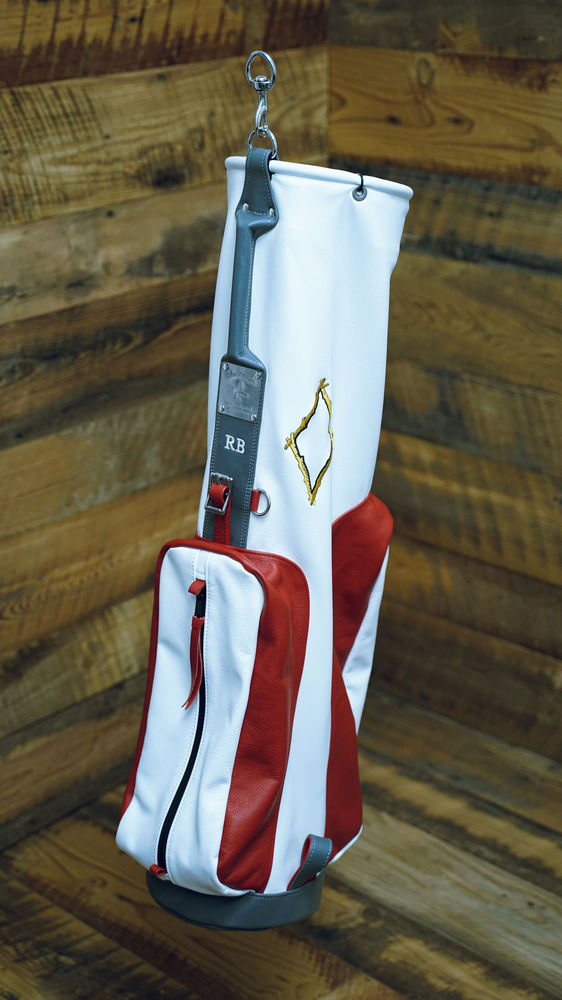 CALL 1-877-738-5248 TO ORDER!
$0.00
MacKenzie Custom Original Walker & Sunday Bags
Young Seamus fought back tears. . .
His worn canvas golf bag lay in tatters at his feet, no longer able to contain his clubs. Tomorrow was the final match of the county championship, and he had no way to carry his trusty tools.
As he tried to sleep that night, Seamus was at a loss. What to do? Wander the links tomorrow with his clubs clutched in his hand? If need be he would, but he couldn't imagine how it would work out.
When he awoke to the smell of the strong coffee his mother was brewing in the kitchen of their cottage, he immediately saw the answer to his dilemma. Leaning against his bed was the bag his grandfather, Angus MacKenzie, had carried to consecutive victories in the Amateur Championship. The soft, supple leather had the warm patina and comforting smell of well-traveled and favourite luggage, the kind that is passed from father to son.
"Laddy, said Seamus's father, this beautiful bag was to be yours on the occasion of your graduation. That's the way your granddad put it to me when he knew he was not long for the fairways of this world. But I believe that if he could've seen the future, this is just as he would have arranged it. Your decisions as you play, and the respect you have for The Game and its traditions, make me proud to be your father. And no matter the outcome today, your Grandfather MacKenzie would be proud to see you carry his bag.
You see, this golf bag has powers. But they are only revealed to those who love The Game. And your grandfather knew that you would, one day, merit the use of the bag that helped him to his greatest victories. This leather bag is the epitome of one man's respect for our wonderful Game. All who walked the links with your Grandfather admired this bag, and many came away thinking that as long as he had his sticks in this bag, he was unbeatable.
But the truth is that he was a champion because of his skill, and dedication, and respect for golf. His bag, in its beauty and simplicity, served to remind him of his place in the game, and that no matter how well he played, or how many awards he won, golf is simple, and the trappings and fineries that many try to apply to the game do not always enrich it."



Hand cut, hand sewn, and personalized, so that your fellow competitors know who was the strongest on the links that day.
And just maybe, it'll remind you to make your children proud of you as you play at golf.


Please call for all available leathers, threads, and ballistic nylon colors
Custom emboridering and logos are available
All bags are hand made to order in Portland, Oregon USA, please allow 4-8 weeks for delivery
Matching accessories also available including headcovers, valuables pouchs, wine holders, and shag bags
Highest quality craftsmanship and attention to detail in golf
Please visit mackenziegolfbags.com for more available options!